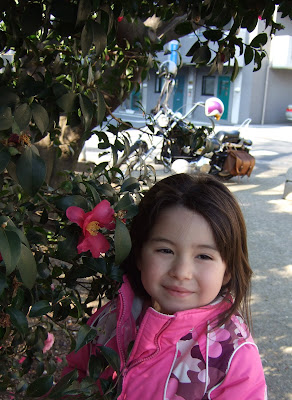 We had unseasonably warm weather today, and Lin insisted that we take a ride. I'm always looking for an excuse to fire up the machine, and Lin's been a good girl recently, so I decided to let her pick the route and we went on our first ride of the year.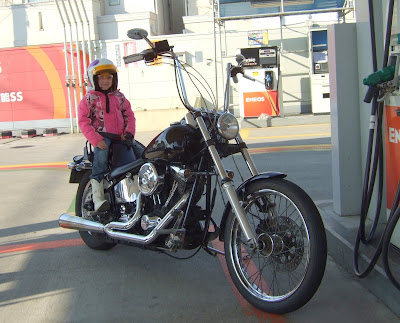 We fueled up the bike and headed over to a park she had wanted to visit.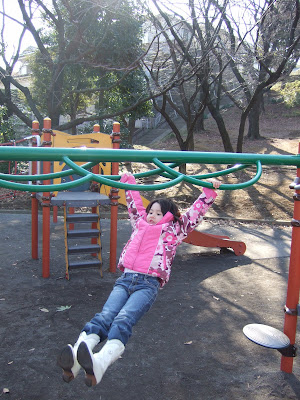 Mostly because she wanted to show off her monkey bar skillz.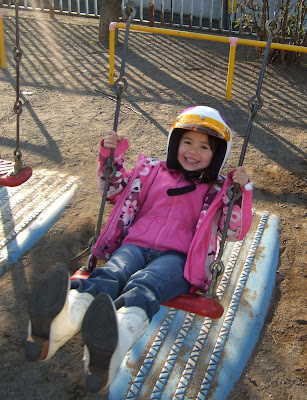 After leaving that park, I let her pick the route out by whim, letting the road take us wherever it wanted. We ended up visiting four different parks, mostly at random, and got a spectacular view of Tokyo from a cemetery we passed through on top of Tsudayama hill.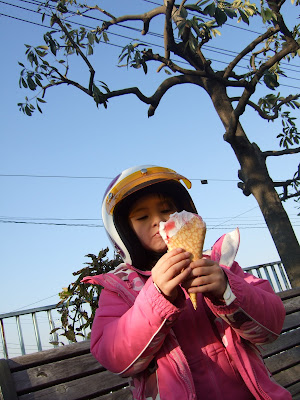 Despite being January, it was warm enough that Lin insisted on an ice cream treat before heading home. I think my little girl's ready for some real long-distance riding this year.